Anyone who followed the discussions and comments about JSR 376 – Java™ Platform Module System, aka Jigsaw, the last couple of weeks, should not be very surprised by the result of the Public Review Ballot. As you can see below, 13 out of 23 EC Member voted no and 10 voted yes.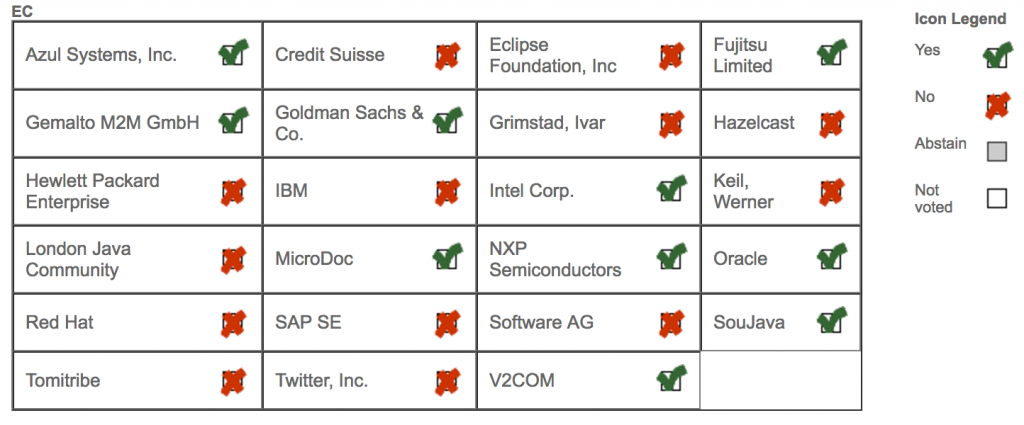 Please see the Ballot Result Page for details. Make sure you read comments in the vote log to understand the reasoning for the votes. Summarized, the two following comments seems to be trending:
The specification was not ready to move on as it was submitted
The discussions and progress during the 14 day ballot period shows that it is going in the right direction
Is this a bad think for Java™ 9?
I don't think so. This is just an example that the process is working and that the JCP fulfills its role of ensuring the quality of Java™.
Will Java™ 9 be delayed by this?
Not necessarily. It gives the Expert Group an additional 30 days to respond to the comments from the EC before submitting for a Reconsideration Ballot. The actual release date is nothing that is controlled by the JCP.