Devnexus 2019 is happening in Atlanta next month. This is truly an awesome tech conference run by the Atlanta Java Users Group and I am so happy to be part of it as a speaker for the third time.
My talk this year is a presentation of patterns commonly used in microservice architectures. Each of the patterns will be explained and demoed live using Eclipse MicroProfile.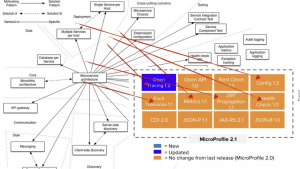 Another think I look forward to at Devnexus is to meet up with will all the people participating in Jakarta EE that are present at the conference.
The party theme this year is R3, which stand for Reflect, Relax, Recharge and is definitely the place to be to meet all the awesome community members, Java Champions and Groundbreaker Ambassadors present! Everybody will be there, and so should YOU!
There is a limited number of super cool t-shirts exclusively made for this party. One of them could be yours simply by writing a blog post!