Welcome to the tenth issue of Hashtag Jakarta EE!
Join me in celebrating the 10th issueversity of this series! I can't believe we're already at 10.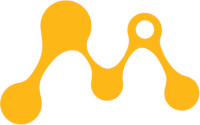 In the MicroProfile Hangout this week, the discussion around technical alignment with related technologies and standardization efforts (such as Jakarta EE) continued. Two approaches have crystallized themselves and the goal is to come to a decision at the hangout next week (Tuesday, March 10). The models discussed are push and pull.
The Pull Model implies that MicroProfile creates and evolves specifications without regard to downstream consumer requirements (e.g. Jakarta).
With the Push Model, MicroProfile specifications, when mature/stable, are transferred to external organizations (e.g. Jakarta EE).
As I mentioned above, the goal is to settle which approach to go for at the MicroProfile Hangout next week. Make sure to tune in to that one. Refer to the MicroProfile Calendar for details about the call.
The Virus
Due to Covid-19, a large number of events are being canceled. Those I had scheduled to speak at are dev.next, Red Hat Summit and IBM Think so far. All of these will be replaced by virtual events.
While virtual events are better than nothing, I don't think they will ever be able to fully face-to-face events. The hallway discussions and the social benefit of actually meeting someone physically are what makes conferences irreplaceable. Looking forward to continuing to meet you all at the conference circuit later when the dust has settled. Meanwhile, I will participate in virtual events as well as smaller gatherings and meetups where they are possible to arrange.