Welcome to the forty-eighth issue of Hashtag Jakarta EE!
JakartaOne Livestream 2020 is just around the corner. Make sure you register today!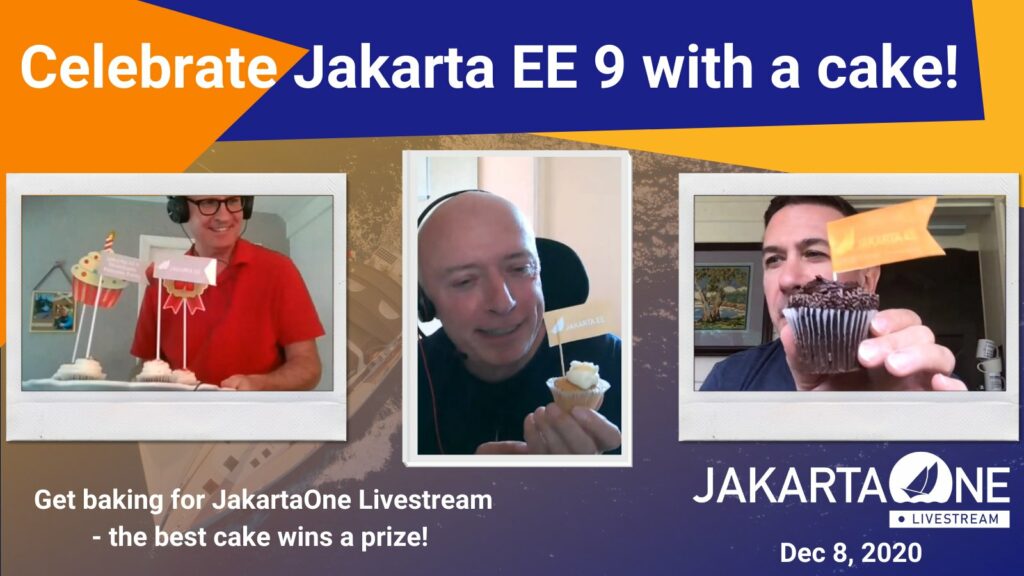 We continue the cupcake success from the Milestone party in June. This time we go even bigger! A final release deserves a proper CAKE! Join us in the celebration, bake a cake, upload a photo of your creation and win big prizes!
The Jakarta EE Virtual Tour continues in 2021. Reach out if you would like us to visit your JUG/Meetup.
Are you still using JDK Internals? Well, then you should probably be aware that these will be encapsulated by default in Java 16. See JEP 396 for the details. Before you blow a fuse and start getting nightmares from your dependence on sun.misc.Unsafe, relax 🙂 It will still be available, at least for now. This applies to all the critical internal APIs for which standard replacements do not exist yet.