Welcome to the fifty-seventh issue of Hashtag Jakarta EE!
I wanted to take the opportunity to show you that I don't always sit by my desk writing blog posts and attending virtual events. I do other stuff as well! At the end of this week, we got some days of sub-zero temperatures here in Sweden. That means that the lakes freeze and skating season is on for a couple of days until the warmer weather is back again.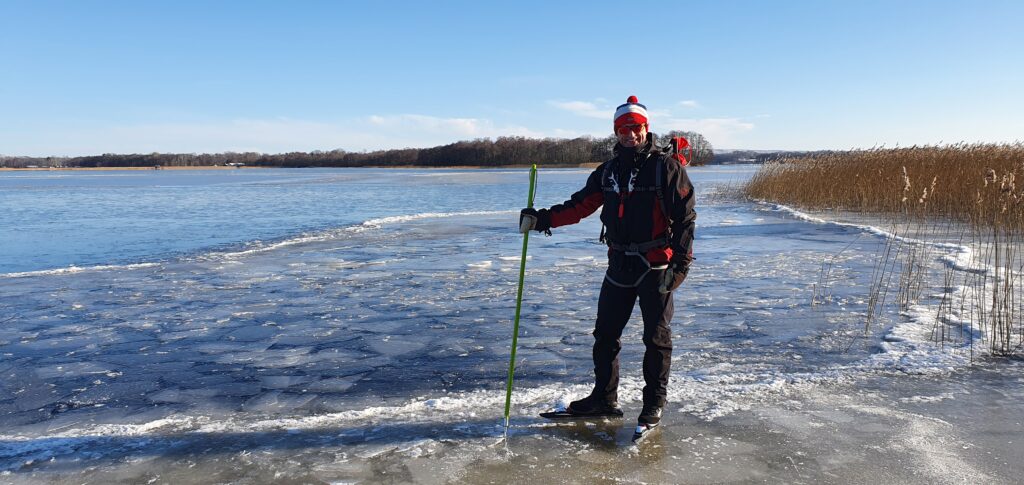 Don't worry, it's not open water behind me… It's just how the water freezes occasionally. But it looks pretty cool, though.
Talking about cool stuff, make sure to revisit the Studio Jakarta EE LIVE session I had with Emily this week. In the video, we talk about the new MicroProfile 4.0 release. Emily gives a thorough walk-through of all the changes as well as showing it in practice.

Next weekend is FOSDEM weekend! I have one Jakarta EE talk in the Foojay track. Join me on Saturday at 14:40 CET. The talk is recorded, but I will be online during the talk and will also be available for 10 minutes Q&A after the playback of the talk.
The Eclipse Foundation has a virtual stand where all working groups are presented. Stop by the stand for a chat with us there and for a chance to win a hoodie!