Welcome to issue number one hundred and forty-nine of Hashtag Jakarta EE!
A busy period with conferences and events is slowly winding down. After being on the road more or less since summer, I am looking forward to spending an entire month at home. That does not mean that conference season is over. Next week I will present Jakarta EE at Øredev 2022 in Malmö. This conference is convenient for me since I can go to the venue by bike.

We had the first Monthly Jakarta EE Platform Architecture Call earlier this week. We had great discussions around topics like the CDI-centric approach, alignment with Java SE versions, and release cadence. Check out the minutes if you weren't able to join.
Since the topics in the Monthly Jakarta EE Platform Architecture Calls are around cross-cutting concerns and architectural decisions for the platform, it is extremely important that the various individual component specifications participate in some way or the other. It is a means for the Jakarta EE Platform Project to get input before making decisions that may impact the component specifications as well as a direct channel for the component specifications to raise concerns and request support or feature from other component specifications and the platform itself.
Make sure to subscribe to the Jakarta EE Specifications Calendar to get information about upcoming calls and find details on how to connect. These calls will also be recorded in the future. We just forgot to do it this time.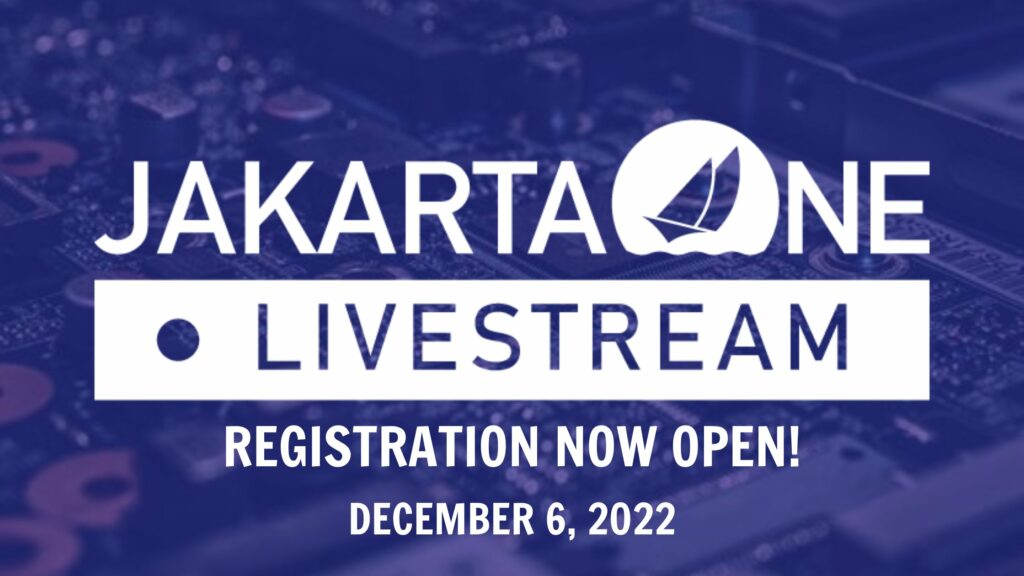 JakartaOne Livestream 2022 is only a month away. Please register to be a part of this annual online conference! As always, the speaker lineup is impressive. The program and schedule will be announced shortly.