I am happy to announce that Eclipse Foundation was re-elected for an elected seat in the Java Community Process (JCP) Executive Committee with 50% of the votes. You can check out all the results on the 2022 Executive Committee Election page.
Thanks to everyone that voted!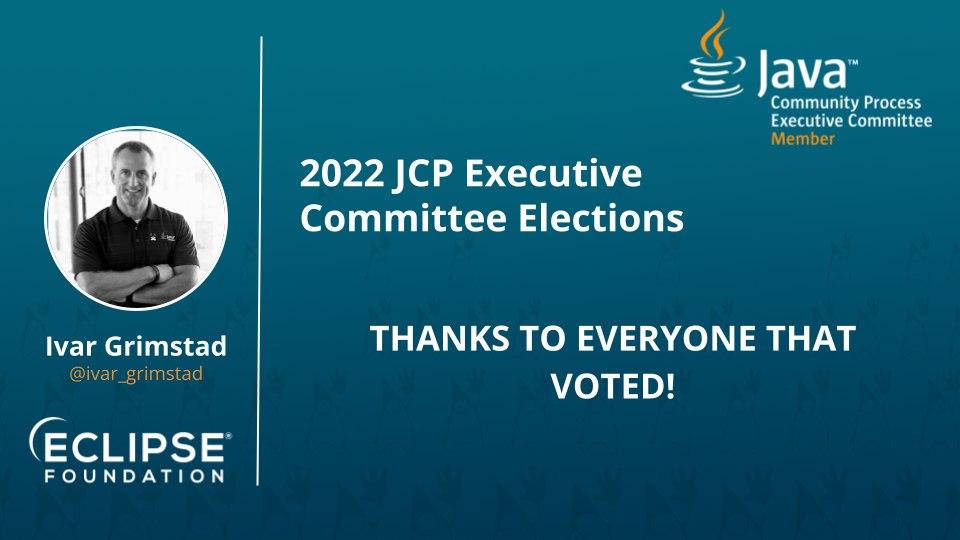 The remaining elected seat in this year's election went to Microsoft. This will be their first appearance on the Executive Committee, but they will have a flying start since their representative Martijn Verburg has been an Executive Committee Member for a long time representing the London Java Community.