This was my third trip to Bangalore and the Great International Developer Summit 2023, or GIDS for short (I also did an online talk in 2020, but I don't count those any longer…).
GIDS is a well-organized conference over four days with around 1200 attendees every day, some attending one day and others several days. One cool thing about this conference is the posters they set up outside the rooms with pictures of the speaker, title, and time for the talk. These posters offer an excellent opportunity for a selfie as demonstrated here.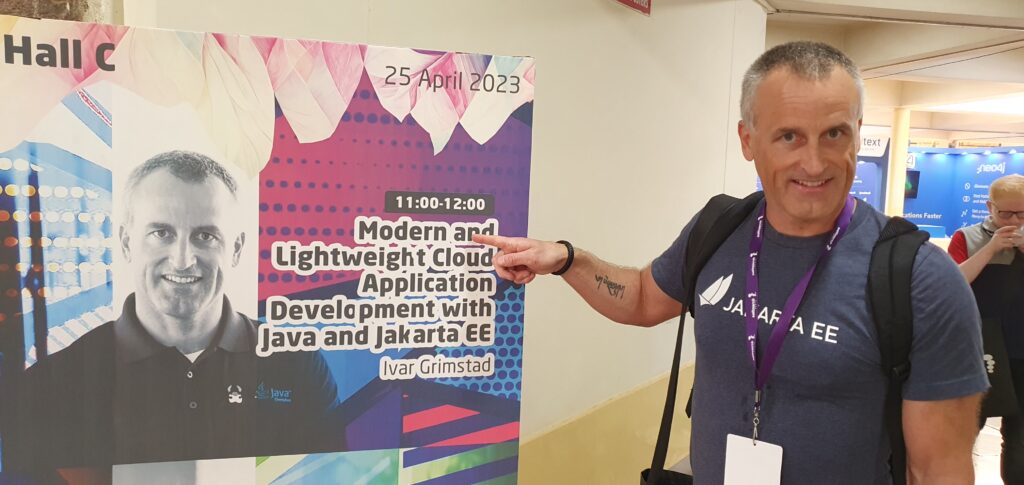 My talk titled Modern and Lightweight Cloud Application Development with Java and Jakarta EE filled the room to capacity and then some. I am sorry for those who couldn't get in, but hopefully, I will be back next year and maybe even get a bigger room.
Even if speaking at conferences is mostly hard work, there are opportunities for some relaxation in between, and India is not a bad place to be for those occasions. I enjoyed the fruit buffet, shopping for spices, and getting in a couple of laps in the pool at the hotel.