The Apache NetBeans project is really shaping up. Version 10.0 was released on the 27th of December 2018. The main features added since version 9.0 are listed on the download page. For me personally, the most important feature is the JDK 11 Support.
So, what about Java EE then?
Until all the NetBeans sources have been transferred from Oracle to Apache and incorporated into the Apache NetBeans build, an additional step is required in order to get Netbeans set up for Java EE development.
The first thing you need to do is to add the NetBeans 8.2 Distribution Update Center. Select Tools->Plugins in Apache NetBeans 10.0. Then click on the Settings tab and choose Add. Paste in the URL:
http://updates.netbeans.org/netbeans/updates/8.2/uc/final/distribution/catalog.xml.gz

After saving the configuration, the next step is to select the Available Plugins tab and type java ee in the search field.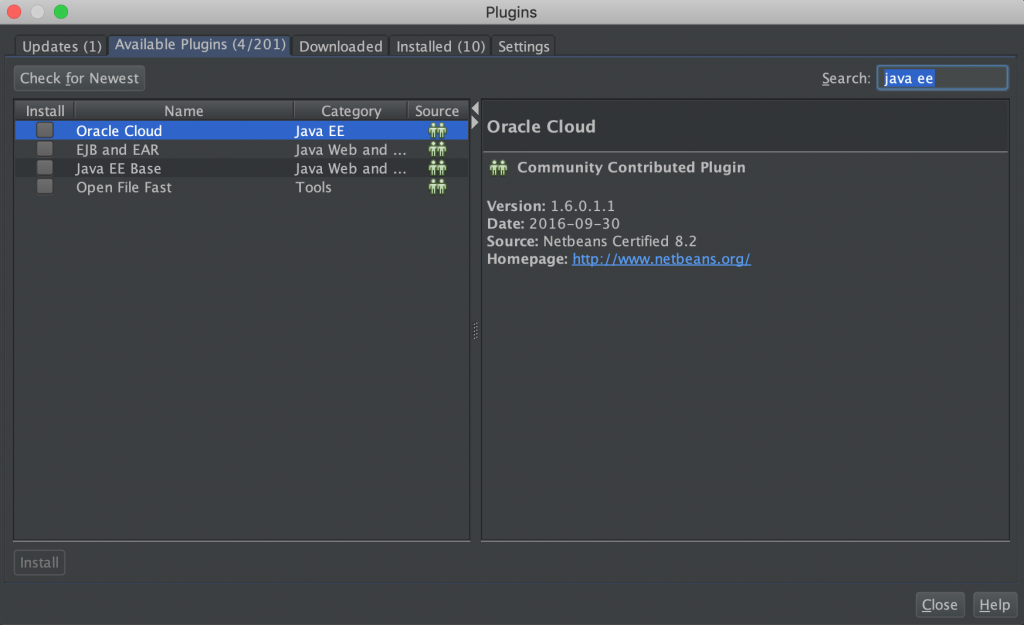 As a minimum, check the plugin called Java EE Base and click the Install button. Follow the instructions and accept the licenses. NetBeans will need to restart before continuing after the installation.
After this, you are able to set up a Java EE server as shown with GlassFish 5.0 below. Choose Tools->Servers and then click Add Server.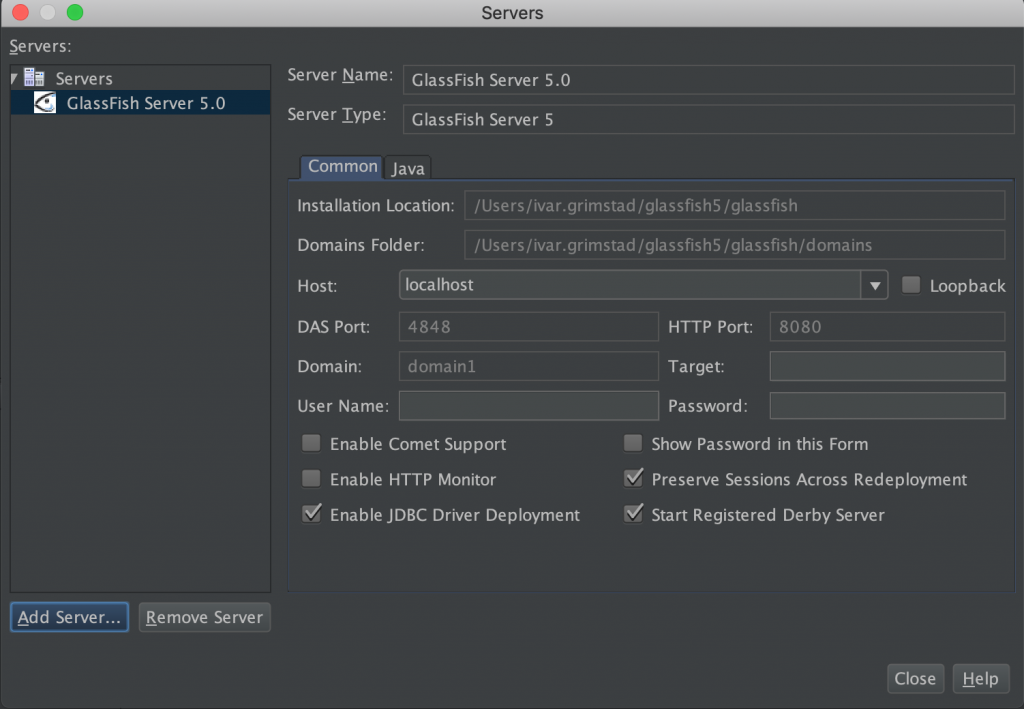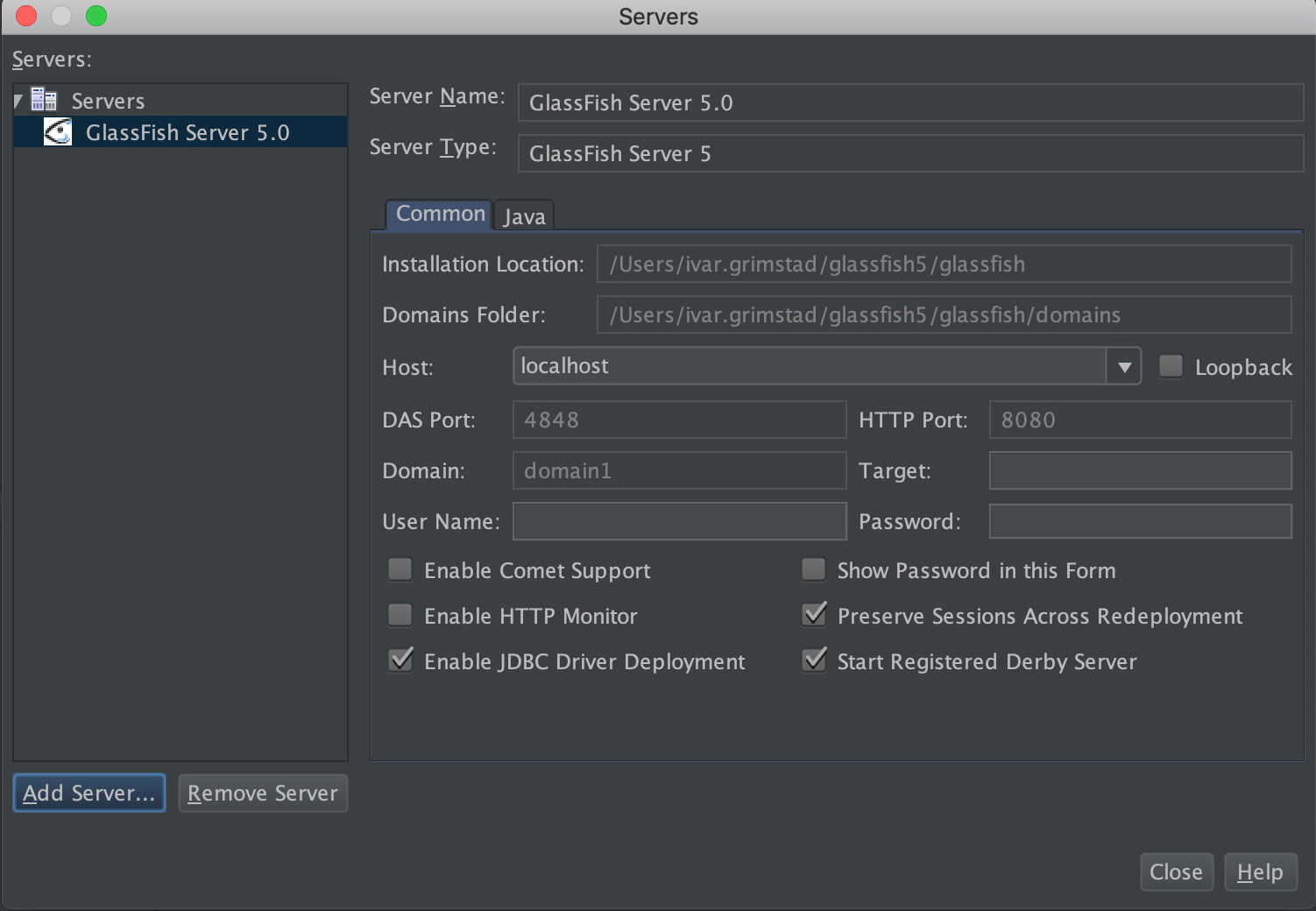 Happy Coding!