Welcome to the third issue of Hashtag Jakarta EE!
Most of this week was spent at the Eclipse Foundation office in Ottawa. It is great to have the opportunity to meet the people I work with daily in person once in a while.
On Tuesday, January 14, there was an off-week MicroProfile Hangout dedicated to the discussions around the Working Group proposals for MicroProfile. The hangout was pretty well attended with the usual suspects doing most of the talking. See the presentation and meeting minutes for more details. The session was even recorded.
This week, we also had a Jakarta Tech talk by Adam Bien. He gave a great presentation about Jakarta EE application servers and Docker.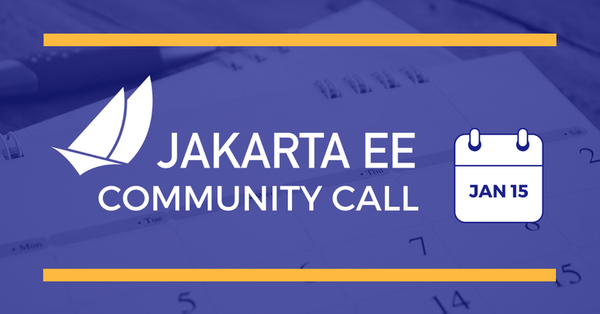 We even had a Jakarta EE Community Update Call where we talked about Jakarta EE 9, the Jakartification of the specification documents as well as the 2020 program and budget.
In the blog space, there is a lot being written about Jakarta EE. I will point to a couple of posts here. Will Lyons summarises The Jakarta EE 8 Community Retrospective and you can read about the approval of the Jakarta EE 9 release plan in Mike Milinkovich' post Moving Forward with Jakarta EE 9,