Welcome to the fiftieth issue of Hashtag Jakarta EE!
Wow, fifty hashtags so far! Tuesday was a big day for the Jakarta EE community. That was the day of JakartaOne Livestream 2020. With this event, we officially announced Jakarta EE 9, even though it has been available in Maven Central since November 20th.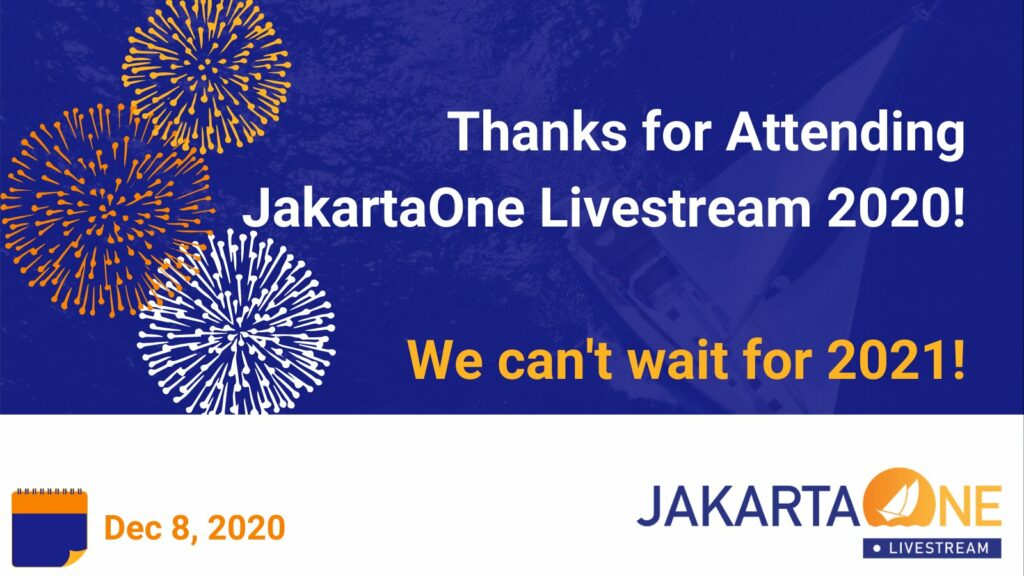 If you didn't have the opportunity to attend or want to see some of the talks again, they are all available on the Jakarta EE YouTube channel. Please visit jakarta.ee to find out more about Jakarta EE, and specifically the specifications section for all resources regarding the Jakarta EE specification.

I am also happy to be back at JavaLand 2021, where I will give a talk about Jakarta EE. It will be a hybrid event, and it looks like I will do my talk remotely. I have been a speaker at every edition of JavaLand so far and always joined the JavaLand jogging on Wednesday morning. This year, I will have to do a run in the morning from my home in order to keep the spirit going.
On Thursday, I have Dalia as a special guest in Studio Jakarta EE LIVE. We will talk about tooling support for Jakarta EE. Dalia is a Developer Advocate at JetBrains and will demo the support offered by IntelliJ IDEA for Jakarta EE in this session.

In the video below, Dalia shows how easy it is to get started with Jakarta EE 9 in IntelliJ IDEA.