Welcome to the sixty-first issue of Hashtag Jakarta EE!
Tanja and I have been touring JUGs over the last couple of months. So far, we have visited JUGs (virtually) in India, South Africa, Sweden, Serbia, the USA, Poland, Germany, and Spain. And we don't want to stop there! Please reach out to us if you want us to visit YOUR JUG or Meetup!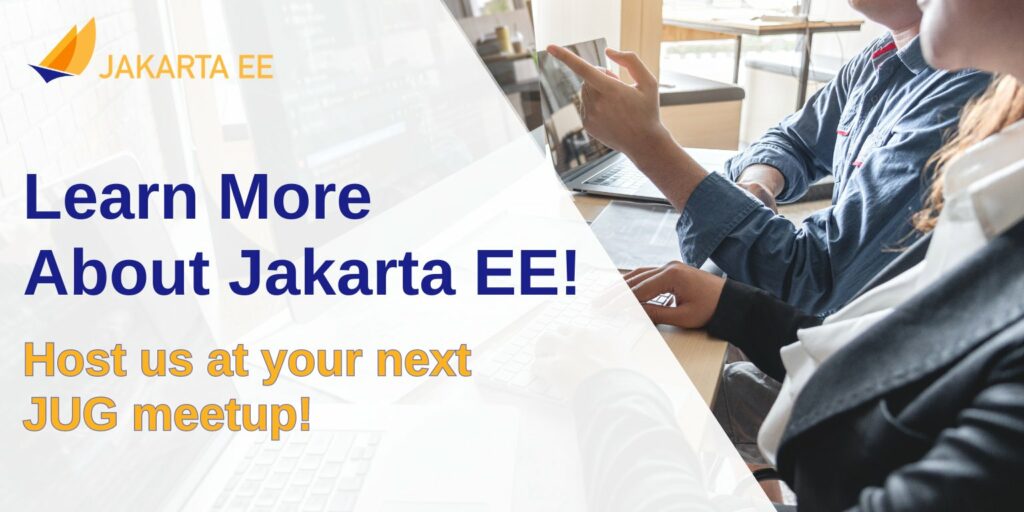 It is the end of February already, and the release date for Jakarta EE 9.1 is approaching quickly. A release candidate of the API is available in Maven Central. The current activities are around updating the compatible implementations to pass the TCK on JDK 11.

In order to make it to the proposed release date of March 25, the release review must start at the latest on March 11. That means that there are less than two weeks to get Eclipse GlassFish to pass the TCK on JDK 11.
Beyond Jakarta EE 9.1
Looking ahead, discussions around the next release have started in the Jakarta EE Platform Project. To be able to define the scope of the next release, we need input from the component specifications. Plan reviews are due on April 15, 2021 to be considered as candidates for the next release of Jakarta EE. The plan submitted for review must be possible to implement within 6 months. Which in turn means that we are looking at a Jakarta EE release in October, 2021.