Welcome to the eighty-fourth issue of Hashtag Jakarta EE!
I'm out on vacation these weeks, so I will keep it short this time. The work on the Jakarta EE 10 plan continues, and will (hopefully) be completed in the platform call in the coming week. Even if I am out of office, the Jakarta EE Platform project goes on!

The agenda for EclipseCon 2021 Community Day Jakarta EE, MicroProfile, and Cloud-Native Java is complete. Please take a look and help spread the word? Also, note that EclipseCon this year is free and virtual. There is really no good reason not to attend. Read Why You Should Join EclipseCon 2021 Community Day by Resa Rahman if you're still not convinced.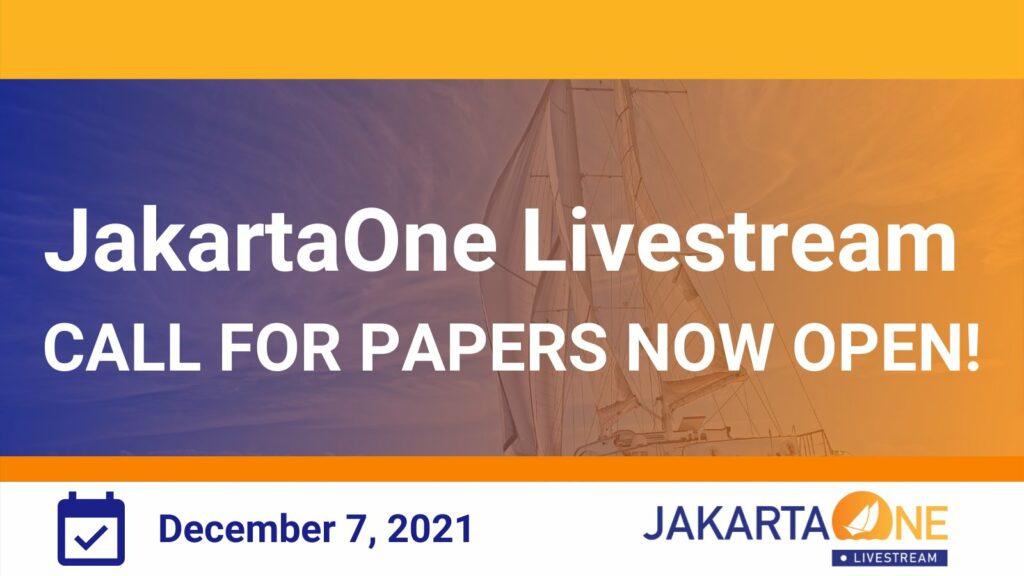 Remember the Call-for-Paper for JakartaOne Livestream is still open. It is open until September 15, but don't wait until the last minute. You are more likely to be accepted if you submit early…