Welcome to issue number one hundred and twenty-five of Hashtag Jakarta EE!
After a week without traveling, I will be going to Turkey the upcoming weekend for Java Day Istanbul 2022. I have spoken at an online version of this conference before, but this is the first time in person. I am looking forward to connecting with the Turkish Java developer community!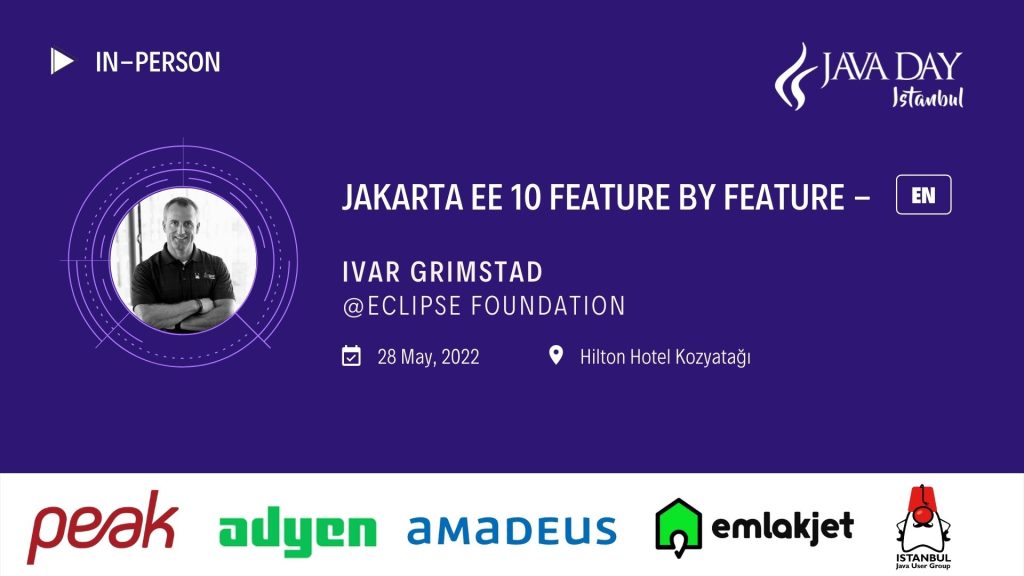 In my talk titled Jakarta EE 10 – Feature by Feature, I will go over as many of the features coming in Jakarta EE 10 as possible.
Talking about Jakarta EE 10, with one exception, all the specifications targeting this release have now completed their release reviews. The exception is Jakarta Security 3.0 since a missing piece of documentation was discovered during the review. This issue has now been addressed and the ballot will be restarted shortly. We are still on schedule, and there is room in the plan for a respin of the ballot. Ensuring quality is one of the reasons for these reviews, so it just shows that the process is working as intended.
The pull request for Jakarta EE Core Profile 10 has been created, so you can have a sneak peek of the specification documents. Please do have a look and provide feedback so we can brush off any inconsistencies, misspellings, or missing items before we start the ballot. The intention is to start this ballot at the latest on June 9, 2022.
Certification requests for passing the Jakarta EE Core Profile 10 TCK on Java 11 and Java 17 have been filed for WildFly 27.0.0.Alpha1.

Mark your calendars for JakartaOne Livestream 2022 on December 6, 2022!