JBCNConf 2022 was my last conference for the "season". And what a conference! It is organized by the Barcelona Java User Group and has had a steady increase in the number of attendees from year to year. This year with more than 1000 participants!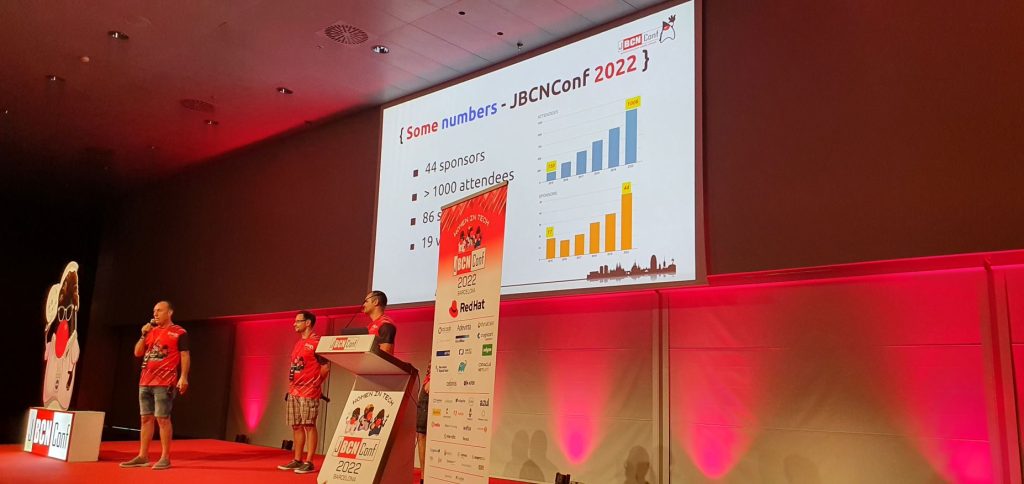 Jakarta EE had a booth in the Community area of the exhibition hall that was staffed by Jadon from Payara in addition to Tanja and me. Emilemilyfhjiangy from IBM helped out as well. We had Jakarta EE branded mousepads, coasters, and screen wipes in addition to the awesome Jakarta EE stickers to hand out to those visiting us.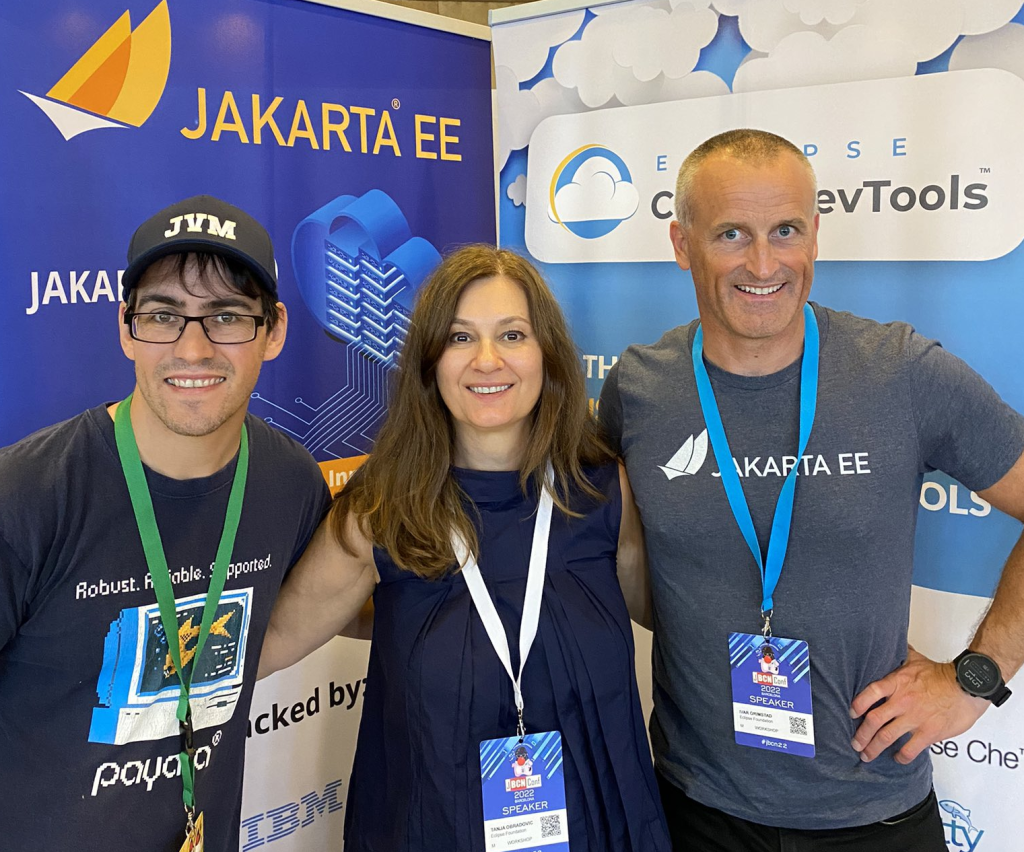 I presented Jakarta EE 10 – Feature by Feature on the second day of the conference where I incorporated a demo of Payara Cloud to show how easy it can be for developers to deploy Jakarta EE applications nowadays. It truly fits with the Simplified theme of Jakarta EE 10.
And of course, every conference day starts with a morning run.