Welcome to issue number one hundred and thirty-four of Hashtag Jakarta EE!
Here's some good news! The Jakarta EE 10 Platform will go on ballot for its release review next week. Most likely on Monday. The Jakarta EE 10 Core Profile also looks to be in good shape, and will probably follow suit. Jakarta EE 10 Web Profile is waiting for a small update to the Jakarta Concurrency 3.0 TCK.

Another interesting event last week is that the creation review ballot for Jakarta Data was started this week. Creation reviews run for seven days according to the Jakarta EE Specification Process (JESP), so this ballot will conclude early this week. When the release review has concluded, Jakarta Data will appear in the list of specifications on https://jakarta.ee.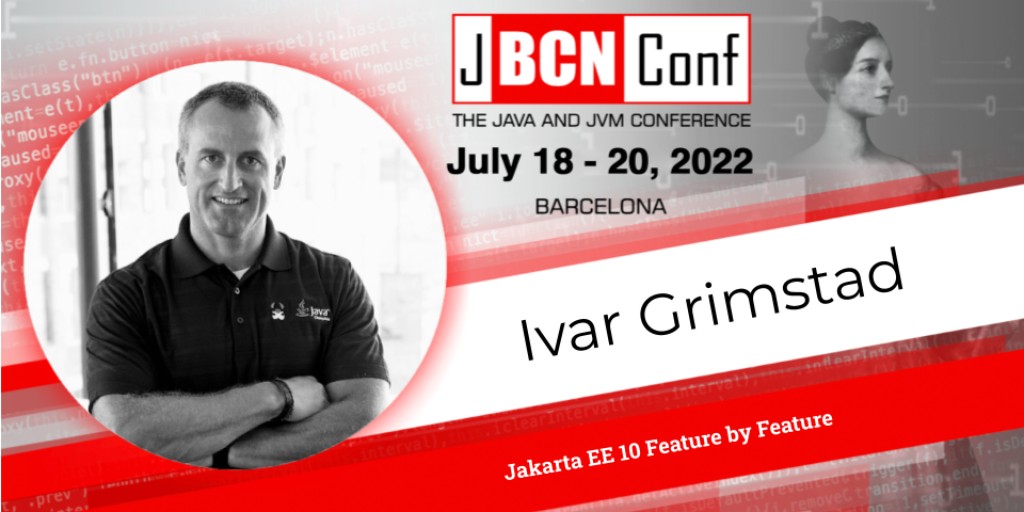 The conference season is now over for my part. Read my writeup from the season finale, which was JBCNConf 2022. After some well-deserved weeks of vacation, I will be out there with the community again in September and forward. The first planned conference will be JavaZone 2022 in Oslo. But you won't get totally rid of me until then. The weekly Hashtag Jakarta EE will, of course, continue to come out even during summer.