For EclipseCon 2022, we were back in Ludwigsburg again. Since the two previous editions of EclipseCon were virtual, this was the first time since 2019.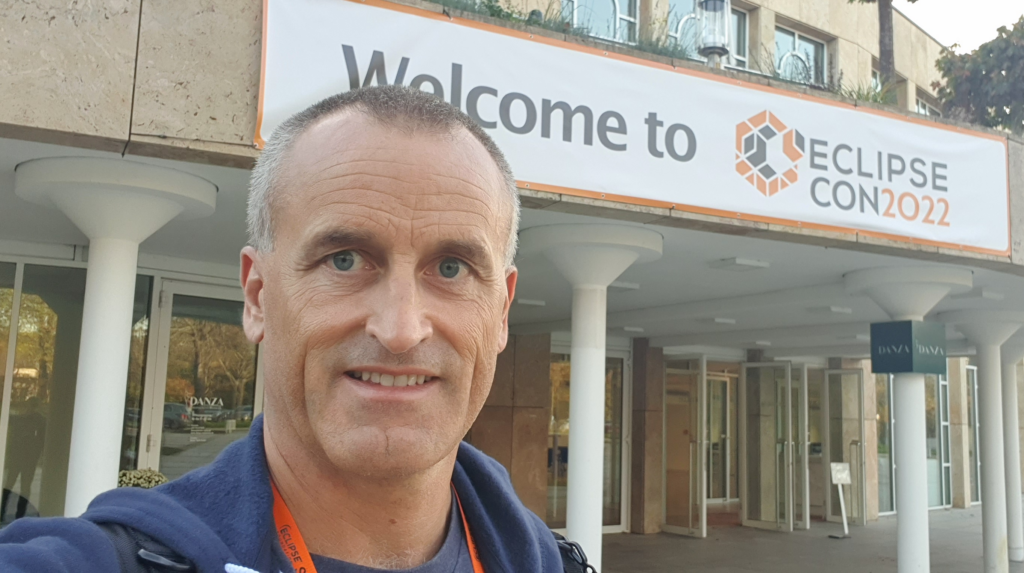 On Monday before the main conference, we had the Jakarta EE Community Day. The agenda featured a lot of interesting talks and discussion topics. Thanks to Reza Rahman for putting it together!
The program of EclipseCon 2022 contained lots of Jakarta EE-related content. The Jakarta EE stand was co-located with iJUG, and they did a great job handing out Jakarta EE branded luggage tags, card holders, hoodies, and stickers while answering questions from the attendees.
My talk titled Jakarta EE 10 – Simplicity for Modern and Lightweight Cloud Applications gathered a decent crowd. Check out the slides here.
As Justin points out, Java runs anywhere. And so does Emily. So this year we launched the Emily Challenge, which was to run every morning while at EclipseCon. I really enjoy these morning runs as a way to kickstart the conference days. We also had the annual Jakarta EE Community Run on Wednesday were six runners showed up.