Welcome to issue number one hundred and eighty-three of Hashtag Jakarta EE!
The weekly update on the current status of plan reviews for specifications targeting Jakarta EE 11 shows good progress. Seven plans have been approved, two are on ballot, eight are ready for ballot, and one straggler we're waiting for to submit a plan (Snapshot from Sunday, July 2, 2023):
Plan Approved
Jakarta Authentication 3.1
Jakarta Data 1.0
Jakarta Expression Language 6.0
Jakarta NoSQL 1.0
Jakarta Pages 4.0
Jakarta Persistence 3.2
Jakarta RESTful Web Services 4.0
On Ballot
Jakarta Authorization 3.0 (ballot)
Jakarta MVC 3.0 (ballot)
Ready for Ballot
Jakarta Bean Validation
Jakarta Concurrency 3.1
Jakarta Contexts and Dependency Injection 4.1
Jakarta Interceptors 2.2
Jakarta Faces 5.0
Jakarta Security 4.0
Jakarta Servlet 6.1
Jakarta WebSocket 2.2
Expected
Jakarta Bean Validation 3.1 or 4.0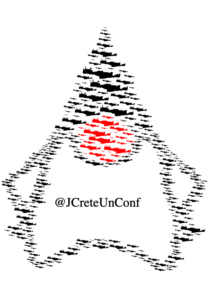 Last week, I visited Amsterdam for GOTO Amsterdam 2023 and Amsterdam JUG. This week, I will be on the Island of Crete attending JCrete. This will be my last event before summer, and it is a perfect way to round off the conference season. JCrete is an unconference, which means that there are no talks scheduled and the agenda is made up as we go. It is a cool concept, and the topics tend to be of all kinds of categories. Something for everyone! If you want to check out an unconference, check out The JUnconference Alliance.
By the way, I am now also on Bluesky. You can find me there as ivargrimstad.bsky.social. Not sure if it will ever take off, or where it will go, but at least I am there now.