Welcome to issue number one hundred and eighty-eight of Hashtag Jakarta EE!
We are finally there! All plan reviews for specifications targeting Jakarta EE 11 are done (Snapshot from Sunday, August 6, 2023):
Plan Approved
Jakarta Annotations 3.0
Jakarta Authentication 3.1
Jakarta Authorization 3.0
Jakarta Bean Validation 3.1
Jakarta Concurrency 3.1
Jakarta Contexts and Dependency Injection 4.1
Jakarta Data 1.0 *
Jakarta Expression Language 6.0
Jakarta Faces 5.0
Jakarta Interceptors 2.2
Jakarta MVC 3.0 *
Jakarta NoSQL 1.0 *
Jakarta Pages 4.0
Jakarta Persistence 3.2
Jakarta RESTful Web Services 4.0
Jakarta Security 4.0
Jakarta Servlet 6.1
Jakarta WebSocket 2.2
Under Review
none
Getting Ready for Review
Jakarta EE Platform 11 (PR)
Jakarta EE Web Profile 11 (PR)
Jakarta EE Core Profile 11 (PR)
As you can see, there are eighteen approved plans for Jakarta EE 11. Three of these (marked with *) are candidates for inclusion and are currently being discussed and voted on on the Jakarta EE Platform mailing list. Please chime in and cast your vote, even non-binding votes are valuable!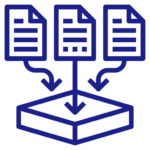 As I wrote in Hashtag Jakarta EE #186, I am very much in favor of including Jakarta Data 1.0. It will move the platform forward by providing a proven technology that the developer community is in favor of. Please make your voice heard on the mailing list by casting your vote today!
The three plan reviews for Jakarta EE Platform, Jakarta EE Web Profile, and Jakarta EE Core Profile are being worked on and will be submitted for plan review shortly.