Welcome to issue number one hundred and ninety of Hashtag Jakarta EE!
I'm currently on vacation, so this will be a rather short one. As you recall from last week (i.e. if you read my post then…), there was a vote going on whether to include new specifications in Jakarta EE 11. The specifications on the ballot were Jakarta Data, Jakarta MVC, and Jakarta NoSQL.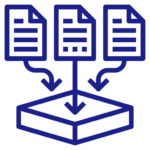 After the votes were counted, Jakarta Data made it! I am extremely happy that this specification will be a part of the Jakarta EE Platform. I think it will be a valuable addition that the developer community will embrace. There is a follow-up vote going on to decide if it should be a part of the Jakarta EE Web Profile. For this decision, I am kind of indifferent. It could always be added to Jakarta EE Web Profile later.
North America JUG Tour 🇺🇸 🇨🇦
In about a month, I am going on a five-day JUG tour of North America together with Gerrit Grunwald from Azul. In a rather packed schedule, we are going to visit the following JUGs:
If you are in the neighborhood of any of these JUGs, make sure to mark your calendar and sign up for the events! It's going to be an absolute blast!