Welcome to issue number one hundred and ninety-eight of Hashtag Jakarta EE!
A busy week with Community Over Code and Devoxx Morocco. I am currently in Paris on my way to Ludwigsburg for EclipseCon 2023, which will be the final stop on this three-week conference tour in October.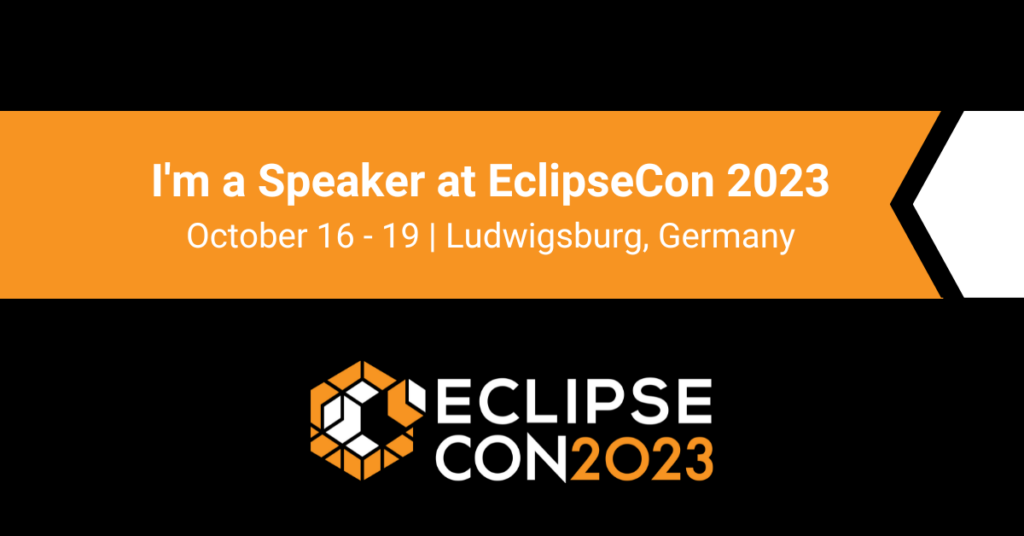 Between the sessions, the hallway track (and the occasional pool track), the receptions, and travels, there is also the ongoing work with Jakarta EE 11. The Platform calls are held as usual on Tuesdays at 11:00 a.m. ET. Join these calls to join the discussion!

JakartaOne Livestream 2023 is coming up on December 5, 2023. We have a great show planned around the celebration of the 5-year anniversary of Jakarta EE. Register now to block the date in your calendars!

If you are at EclipseCon this week, join us Wednesday morning for a refreshing start to the conference day. Gesine will guide us on a 3K, 5K, or 8K Morning Run around Ludwigsburg.
Join us in the Nestor Hotel Lobby on Wednesday, October 18 at 06:30.