This week, I had the pleasure of visiting Java User Groups in Belfast and Dublin to present Jakarta EE.
In Belfast, I presented an overview of what's coming in Jakarta EE 10. I also provided a guide on how to migrate from earlier versions of Jakarta EE. The following day, I traveled to Dublin and did the same presentation there in addition to a live coding session with Jakarta MVC.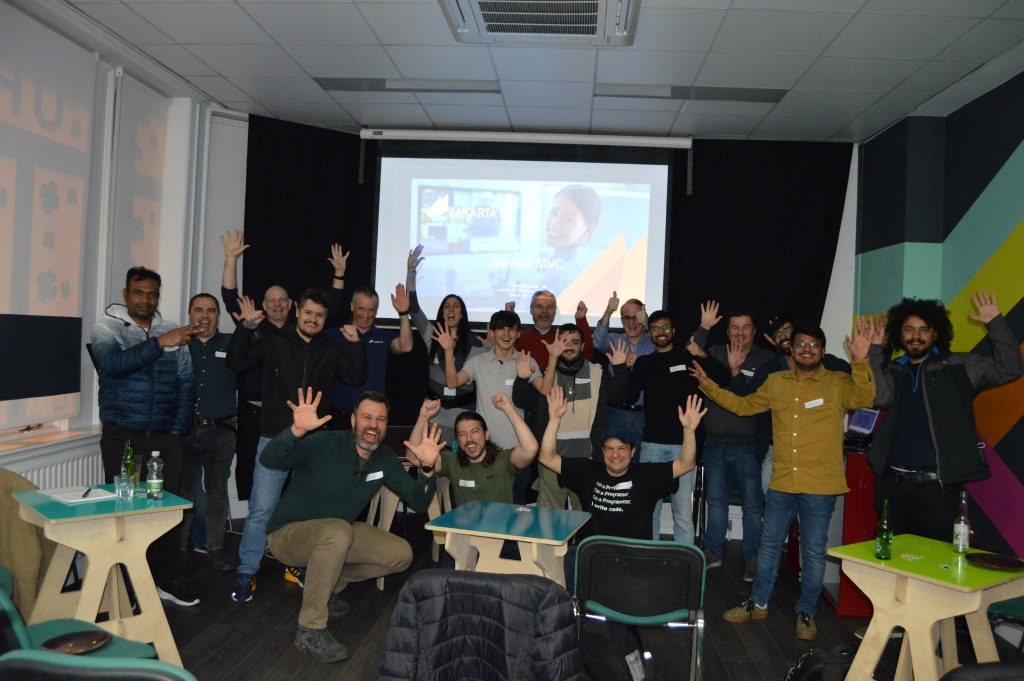 As you can see in this picture, the Dublin crowd was a cheerful group. This was the first MeetUp in two years for both groups, and it was apparent that they were really happy to be back again. It was a pleasure visiting, and I hope to be back again!
I really enjoy doing these mini tours, so don't hesitate to reach out to me if you are looking for speakers for your Java User Group (JUG). If we are able to team up with other groups in the area, it is even better.