JNation is an awesome, community-focused conference located in beautiful Coimbra, Portugal! More than 800 attendees showed up for this one-day event. You can see a majority of them up on stage after the opening keynote in the image below.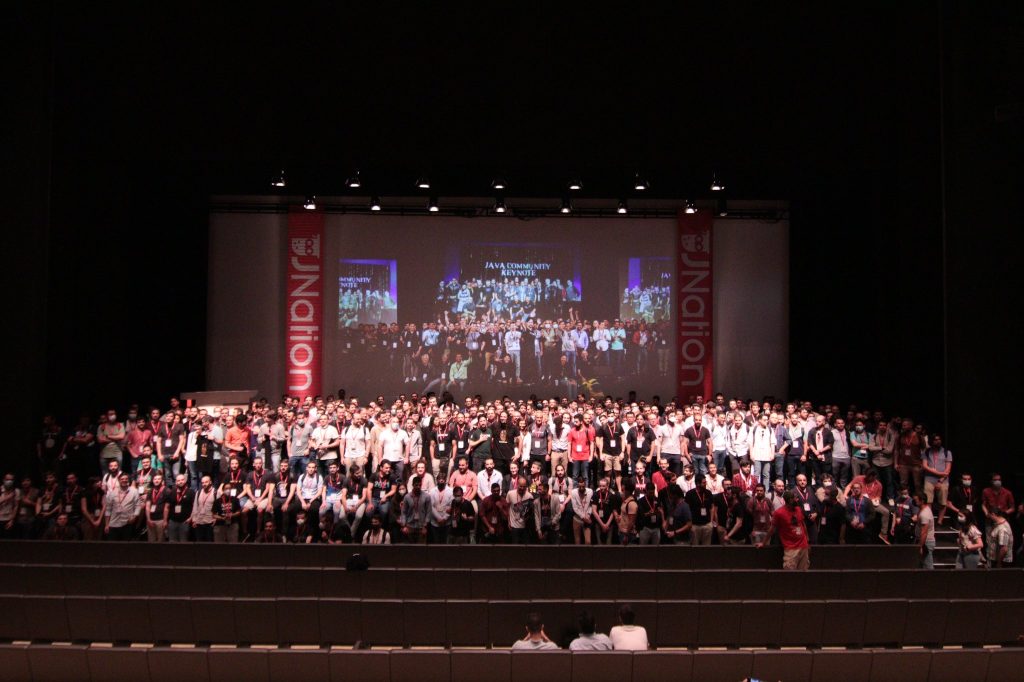 This time, I was accompanied by Tanja on stage. In our talk titled Jakarta EE 10 and Beyond, we gave an overview of a selection of specifications included in Jakarta EE 10, as well as a sneak peek into what to expect from Jakarta EE 11.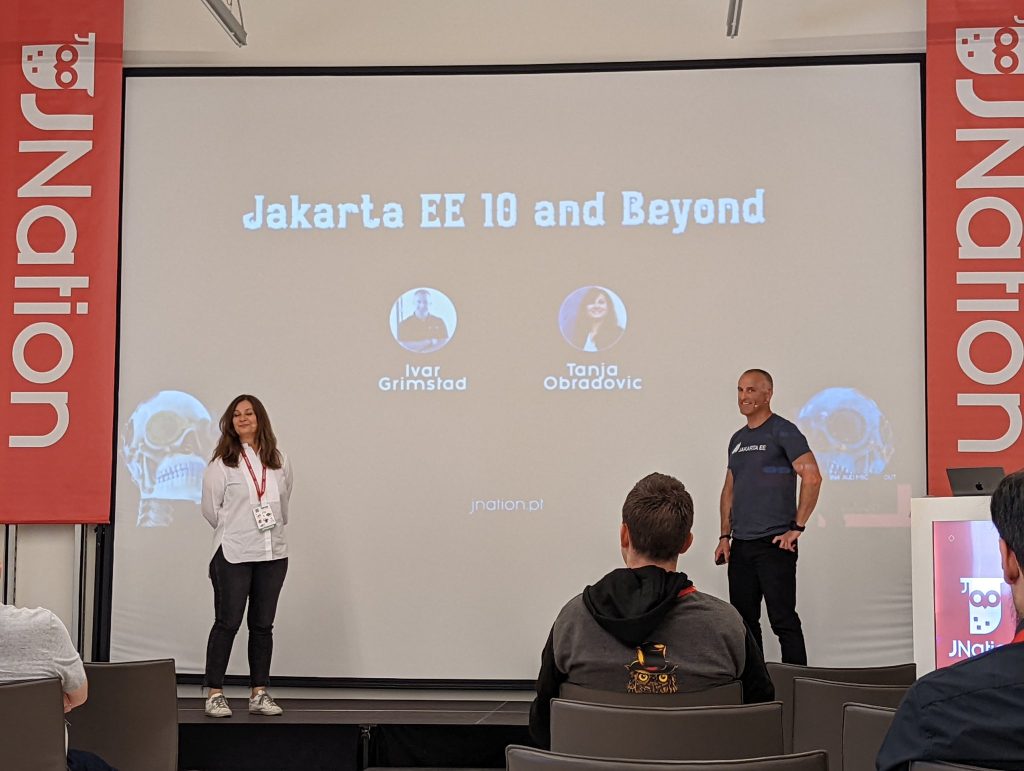 Take a look at the slides from the talk if you missed out on our session.