We Are Developers in Berlin is a massive event! It's been a long time since I have been among so many people in one place. This would be considered a big crowd even by pre-pandemic standards.
My talk Get Ready for Jakarta EE 10 was scheduled as one of the first talks on the opening day of the conference. It was well attended, and those I talked with after the talk were happy and appreciated it.
We Are Developers is a polyglot event catering to a larger crowd than the usual more Java-focused events. Still, there were a lot of familiar faces. It was great to catch up with old friends and meet some new ones.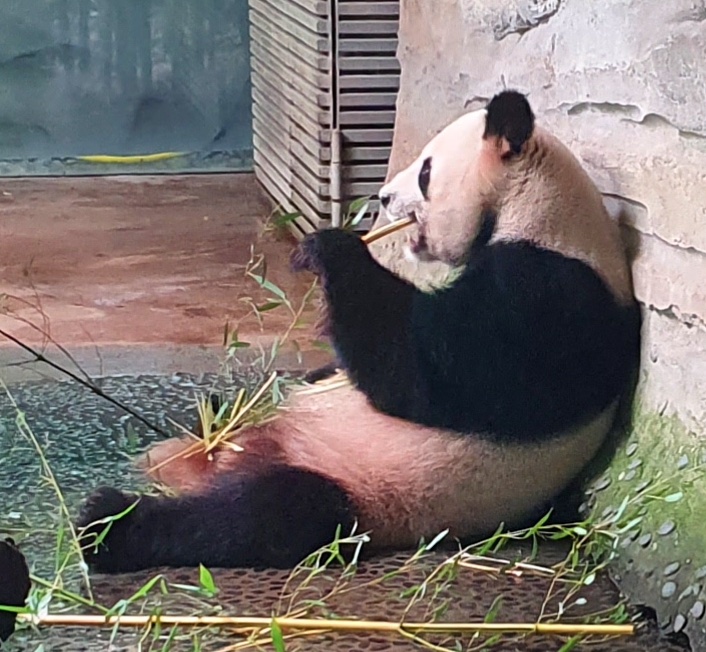 One advantage of having a conference in a big city like Berlin is that there are loads of options for what to do when not present at the venue. I spent a couple of hours in the Berlin Zoo before my flight home, and there I came across this fellow. Is it Duke in disguise? Has he lost his red nose? After a closer look, I can assure you that Duke is fine, and this is just a baby panda enjoying a nice chunk of bamboo for breakfast.