Welcome to issue number one hundred and twenty-nine of Hashtag Jakarta EE!
The conference season continues. I represented Jakarta EE this week at the We Are Developers World Congress in Berlin. Next week, I am heading to Kraków and Devoxx Poland. But before that, I will be participating in Jakarta EE 10 – exploring the value of innovation in the open. This online event happens at 9:00 AM Eastern Time on Tuesday, June 21. Make sure to register now so you are sure not to miss it!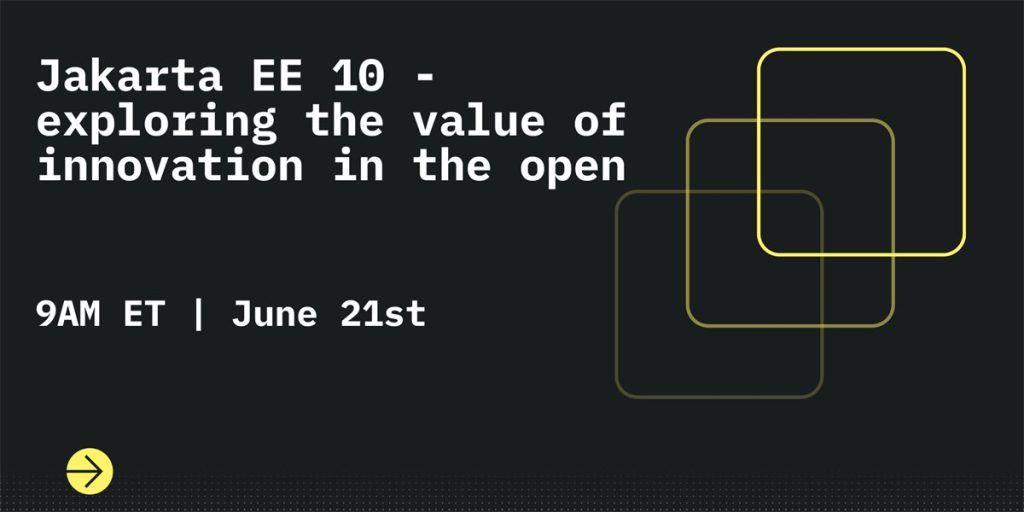 I will also remind you about the  Jakarta EE 10 Release Celebration Tech Talk we are hosting on June 28. Please sign up and join us there!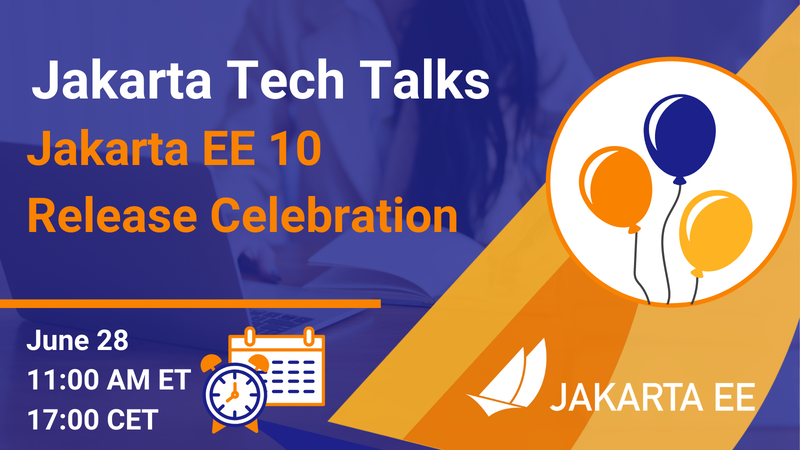 So, with all these celebrations and events around Jakarta EE 10, when can we expect the release? As I mentioned in Hashtag Jakarta EE #128 last week, one of the challenges is the requirement that the compatible implementation used to ratify the specification must pass all features, including the OPTIONAL ones.
To address this issue, the Jakarta EE Platform team decided to remove Entity Beans, both Container and Bean Managed Persistence (Jakarta Enterprise Beans 4.0, Optional Features, Chapters 3 – 7) OPTIONAL requirements for Entity Beans from the Jakarta EE 10 Platform specification. This will open up the possibility for other open-source implementations than Eclipse GlassFish to be used for ratifying the specification.
That said, Eclipse GlassFish is getting closer and closer to passing the TCK, so it is likely that it will pass the finishing line first anyway. From what I can see, the remaining task is to integrate an implementation of Jakarta Concurrency 3.0 and pass the new standalone TCK for this specification.