It is always pleasant to come back to my home country, even if I get a complete language meltdown as soon as I cross the border. Good thing Java is the common language 🙂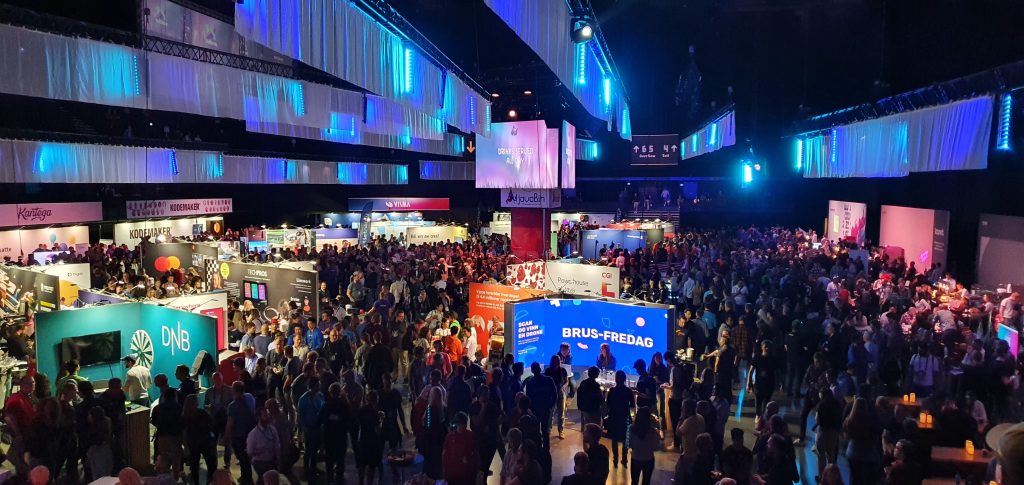 JavaZone draws a big crowd. 2500 developers at this year's edition. Food is served in the exhibition hall throughout the day, so there are always a lot of people there. Definitely, a concept other conferences should consider if the facilities allow it.
My talk Jakarta EE 10 – Feature by Feature was scheduled for Thursday morning. It gathered a decent crowd despite the Awezone party going on into the late hours on Wednesday. All the Jakarta EE T-shirts, coasters, mouse pads, and screen wipes were handed out to the attendees. And stickers of course, always stickers!