Welcome to issue number two hundred and one of Hashtag Jakarta EE!
The upcoming week will be busy with three talks at two conferences. I will attend Øredev 2023 here in Malmö on Wednesday before heading to Ede to speak at J-Fall on Thursday. The talk is titled Prepare for Jakarta EE 11 and will provide an update on what to expect from that release.
On Friday, I will be back at Øredev where I have two talks. The first one is the talk where I show how to handle the javax.* to jakarta.* namespace change when migrating from Spring Boot 2 to Spring Boot 3. The second talk is titled How to Be a Responsible Open Source Citizen which will give some pointers to how to navigate the different open source projects and communities, and hopefully inspire new open source contributors.


The JakartaOne Livestream speaker lineup has been published on the JakartaOne 2023 website. The schedule is being prepared and will be available shortly. We are also working on preparing the content for the 15-minute Studio Jakarta EE breaks between the sessions.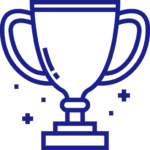 Those of you who have followed us throughout the years know that we always have a theme contest of some edible sort. Previous editions have featured cupcakes, cakes, pizzas, and cheese. I am not going to reveal this year's theme, other than hint about it being sweet and delicious…stay tuned for updates!