JavaOne is BACK! Even if the 2022 edition was a bit smaller than we are used to for JavaOne, it still had the good old JavaOne community feeling. It didn't really matter that it had moved from San Francisco to Las Vegas. The Caesar's Forum is an excellent venue for JavaOne! And it was only a short walk over to the Venetian Expo for those that wanted to pay Oracle Cloud World a visit.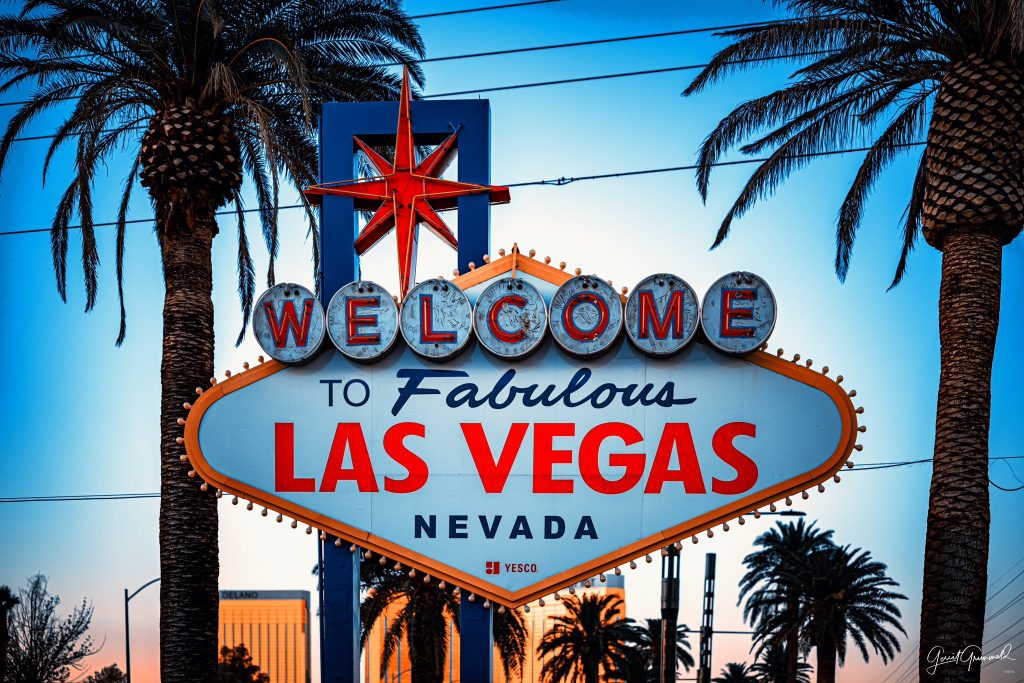 The only one missing the main character of them all. Somehow, Duke didn't make the move from San Francisco to Las Vegas. My guess is that he is roaming the streets around the Hilton looking for Duke's Café. If you see him, please point him in the direction of Las Vegas, so he can join next year's JavaOne.
Before the conference, a small group of us went for a trip to Red Rock Canyon. You can read all about it in Jakarta EE Social Run – Red Rock Canyon.
There was a lot of Jakarta EE content at JavaOne 2022, as indicated in my post Jakarta EE at JavaOne 2022.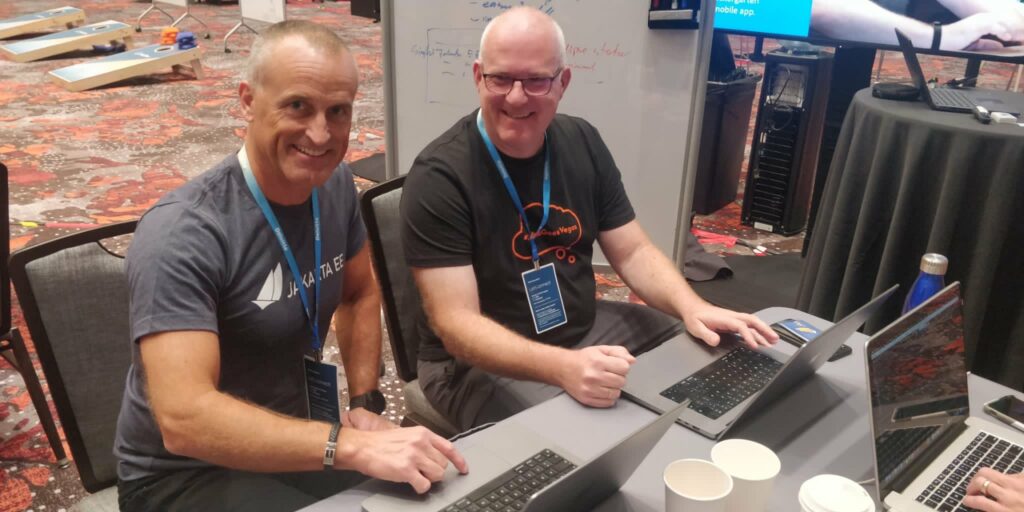 One of my favorite moments was working on the Eclipse Starter for Jakarta EE at the Hackergarten on Wednesday morning together with Josh Juneau and Ivo Woltring. We made great progress, and you will soon be able to generate Jakarta EE projects in the easiest way possible. Stay tuned for more announcements regarding this.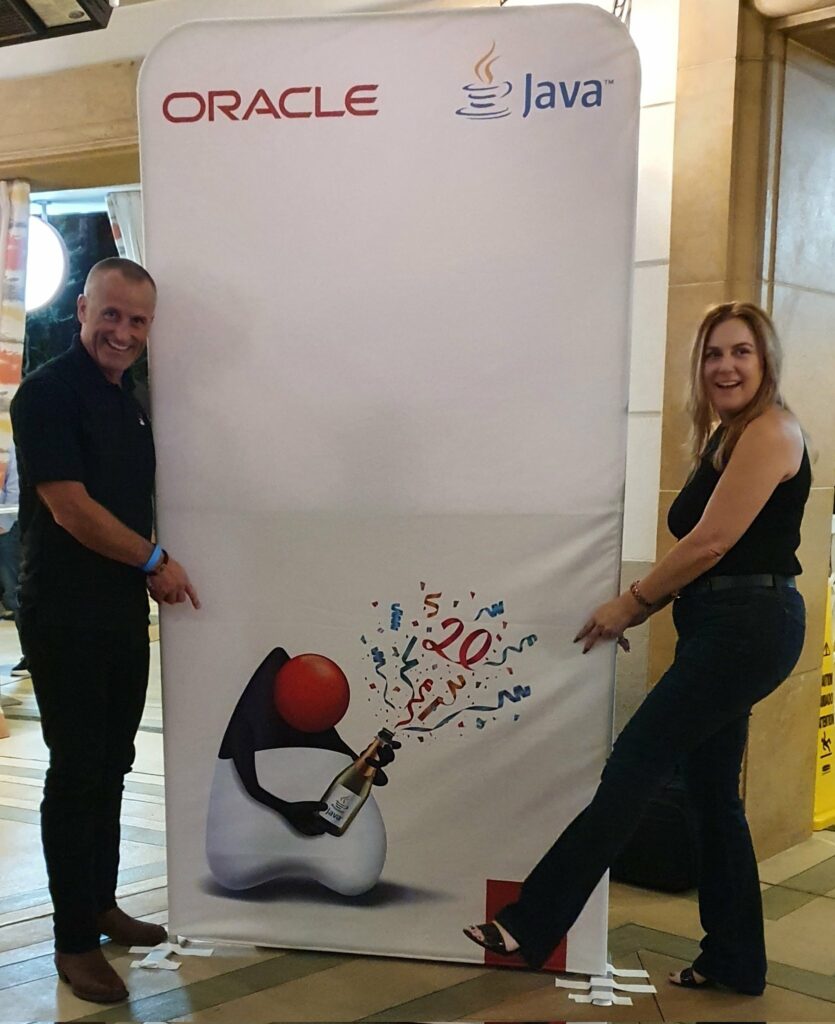 The JCP party is one of the highlights of every JavaOne. No exception this time. Heather knows how to throw a party! Catching up with old and new friends while enjoying great food, drinks, and the Nullpointers band.
Hope to see as many of you as possible at JavaOne in September next year!